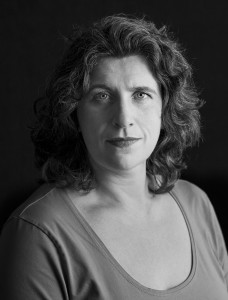 As a jack-of-all-trades I've practised myself professionally in several creative professions, which I pursue all at the same time. I write, speak, sing, perform, host, unite and organize.
I'm a human rights advocate. In 2015 I was the Dutch Women's Representative in the Netherlands delegation to the United Nations General Assembly. I was the first women's representative ever to address the assembly on human rights, equal rights for LBT-women and intersex people.
Since 2001 my Duo Wilde Orchidee produces shows for the elderly with Dutch songs from the thirties 'till eighties as well as a popular LGBTI show. In 2014 the Van Hest tot Hemelaar duo came into being, which embraces torch song repertoire.
I am well known within the lesBian community for the ever popular Dutch Sing-a-long, which I've initiated in 2005 in gay-mix straight friendly Saarein women's bar. Until October 2016 for 2,5 years I was the director LGBTI emancipation for the Amsterdam Pride. For the first time since 1994 we organized a special edition of Amsterdam Pride, namely the pan European festival EuroPride from July 23 – August 7 2016.
There are many professions I would like to pursue. Professions that would allow me to come to a full potential as a matchmaker, make a change, to be meaningful. In that perspective one dream profession would be to become the first-ever Special Envoy for the Human Rights of LGBTI Persons of the Netherlands. Or the president of the main Dutch trade union FNV. One can't set the bar too high, right?