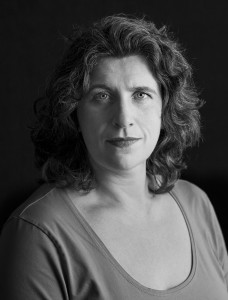 As a "hybrid" worker, a jack-of-all-trades I've practised myself professionally in several creative professions, which I pursue all at the same time. I direct, write, speak, train, lobby, perform, host, organize, preside, connect and sing.
I'm a human rights advocate. In 2015 I was the Dutch Women's Representative in the Netherlands delegation to the United Nations General Assembly. I was the first women's representative ever to address the assembly on human rights, equal rights for LBT-women and intersex people.
I am well known within the lesBian community for the ever popular Dutch Sing-a-long, which I've initiated in 2005 in gay-mix straight friendly Saarein women's bar. I am the founder of the OndersteBoven foundation that advocates for the visibility, emancipation and thus equal rights for LBTI women.
Until October 2016 for 2,5 years I was the director LGBTI emancipation for the Amsterdam Pride. For the first time since 1994 we organized a special edition of Amsterdam Pride, namely the pan European festival EuroPride from July 23 – August 7 2016.
There are many professions I would like to pursue. Professions that would allow me to come to a full potential as a matchmaker, make a change, to be meaningful. In that perspective one dream profession would be to become the first-ever Special Envoy for the Human Rights of LGBTI Persons of the city of Amsterdam. One can't set the bar too high, right?